Moby Lives
Not the Booker Prize is being dishonestly contested; everyone shocked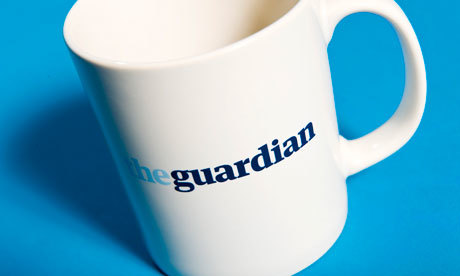 The hallowed halls of The Guardian must be ringing with accusations of literary subterfuge. The Not the Booker Prize concluded this week with Tales from the Mall by Ewan Morrison being declared the winner of the mug, but not before controversy exploded over the manner of the book's win.
The prize is voted for by Guardian readers, and has a spotless reputation for its clear-as-a-bell voting policies. So you can imagine that Sam Jordison, the overseerer of the prize, was shocked and appalled when he heard word of an email by Morrison, seeking votes for his book from all and sundry. Not satisfied with weedling votes, Morrison derides a Not The Booker adversary for being "published by a big multinational company", and cast aspersions at the manner of casting votes, "horrible, and boring and no democracy could ever be based on such a voting system". He also promises to take down the Prize in a "humorous" essay. He then goes on to give step by step instructions on how to vote for his book. Says Morisson,
"I'm not happy about asking you to do this, as I don't believe that it's the author's job to self promote, or that voting by the net is an advance in cultural assessment. But I'm at a turning point in this whole industry – as is the industry itself – and I will not ask this of you again. My plan, if I win is to denounce the stupid voting by internet process and ask that next year they get a panel of people who understand and study books to be the judges. In the meantime though, I ask that you vote for Tales from the Mall, to support Scottish independent publishing and to give us a platform in the media to make a stand. On a personal level, if you can do this I will seriously owe you one."
I agree with Morrison on one point. The voting system is "boring", as The Guardian has the online comment log-in from hell, which made it particularly difficult for us to rig it for our own Lars Iyer. Although, apparently Morrison has the weight of Scotland's media behind him, and is not be trifled with. All this became clear in the following exchange between Jordison and Morrison, after the discovery of the email.
Jordison to Morrison:
Sent: Sunday, October 14, 2012 6:59 PM

Subject: Re: I'm gutted that I offended you

Don't worry Ewan, there's certainly no hard feelings on my part. I know from watching it several years on the trot how stressful the whole experience can be for authors. I'm mainly amused – just a little sorry you've ended up in such a pickle. If you wanted to save yourself a bit of embarrassment tomorrow and drop out I'm sure we'd be able to help you…

All the best,

Sam
Morrison to Jordison:
Sent: Sunday, 14 October 2012, 19:13

Subject: Re: I'm gutted that I offended you

Sam, a graceful reply, which I am grateful for. Thank You. Drop out? I'm a student of Nietzsche and "culture is conflict". What embarrassment do you refer to?

All the best

Ewan
Morrison to Jordison:
Sent: Sunday, 14 October 2012, 19:27

Subject: Re: I'm gutted that I offended you

Sam,

What do you mean by "help me"? I'm a bit concerned by your tone here. All I want is a fair fight. I have 'friends' counting votes here in Scotland. What do you mean by "help me?" I respect what you are doing here, but if I get a sniff of unfair play I'll be picking up the phone to [my senior at The Guardian] and the Scottish media.

I'm sure that you meant something benign by that comment. I really think you should call me so we can clear the air.

Ewan
Morrison to Jordinson:
Sent: Sunday, 14 October 2012, 19:39

Subject: if we win this thing, all will be erased.

Sam, Happy bunnies all will be. Understood?

Ewan
Of course literary taste is subjective, and Morrison did win, someway, somehow. But who knows to which title Jordison was referring when he said of the shortlist,
"Two of the books are hilariously bad and proof that an open public vote can also throw up a few stinkers (with the emphasis heavily on throw up)."